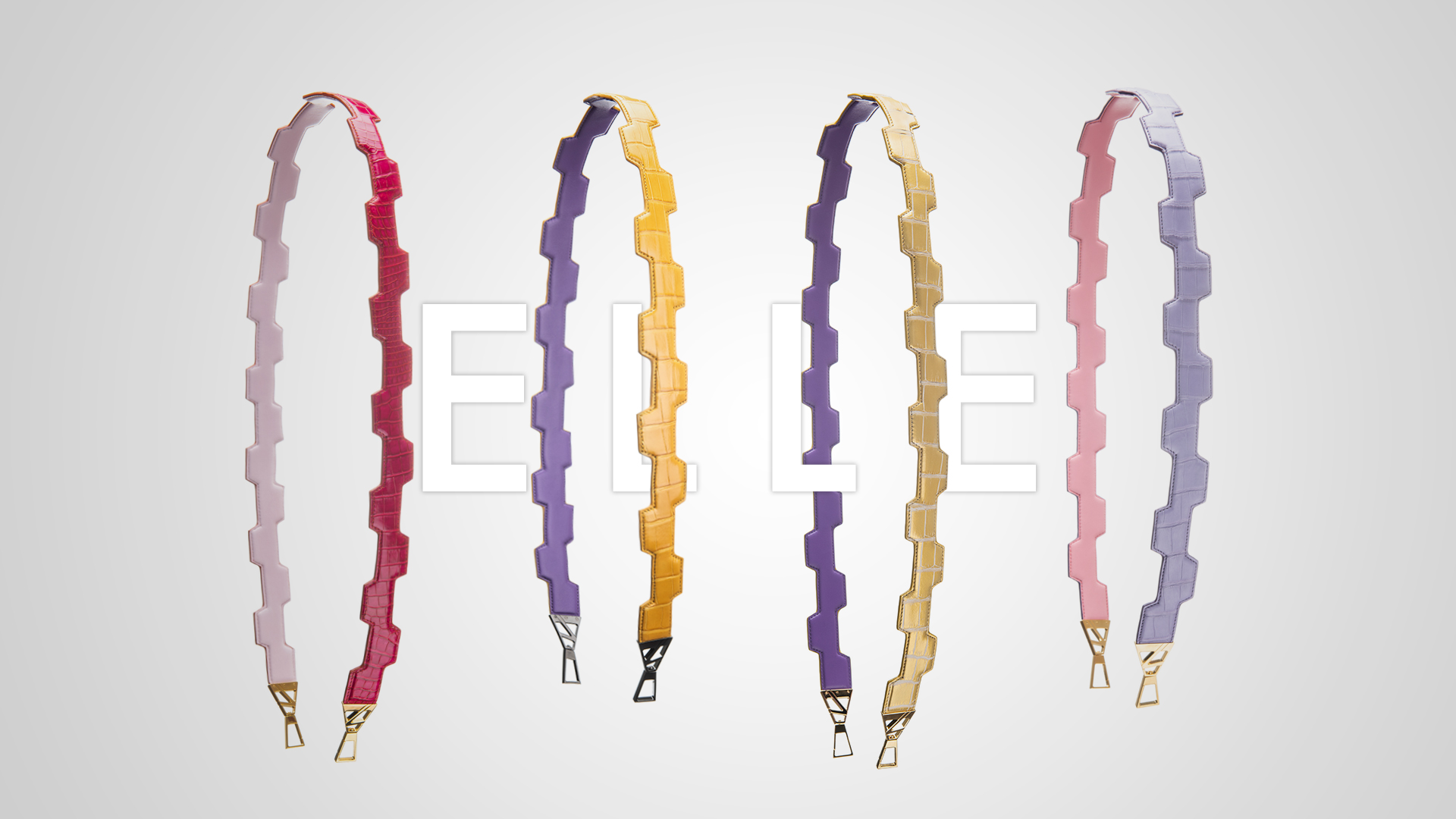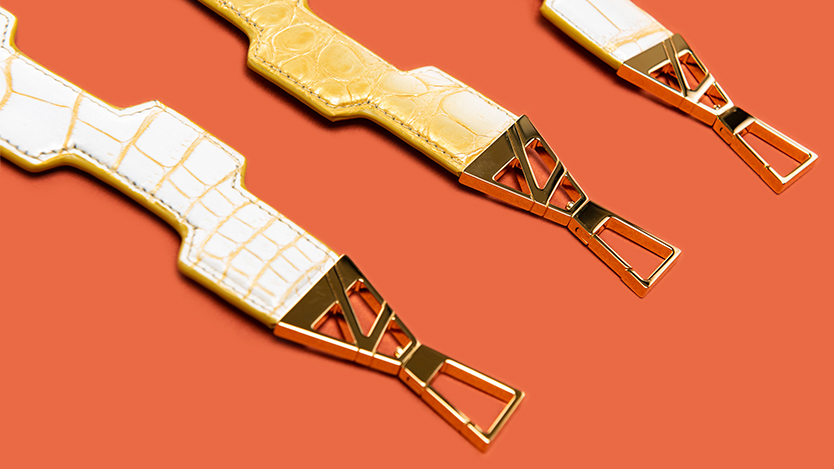 Just like pearls on a necklace, little trapezes draw an exclusive strap meant for timeless and cosmopolitan styles.
Info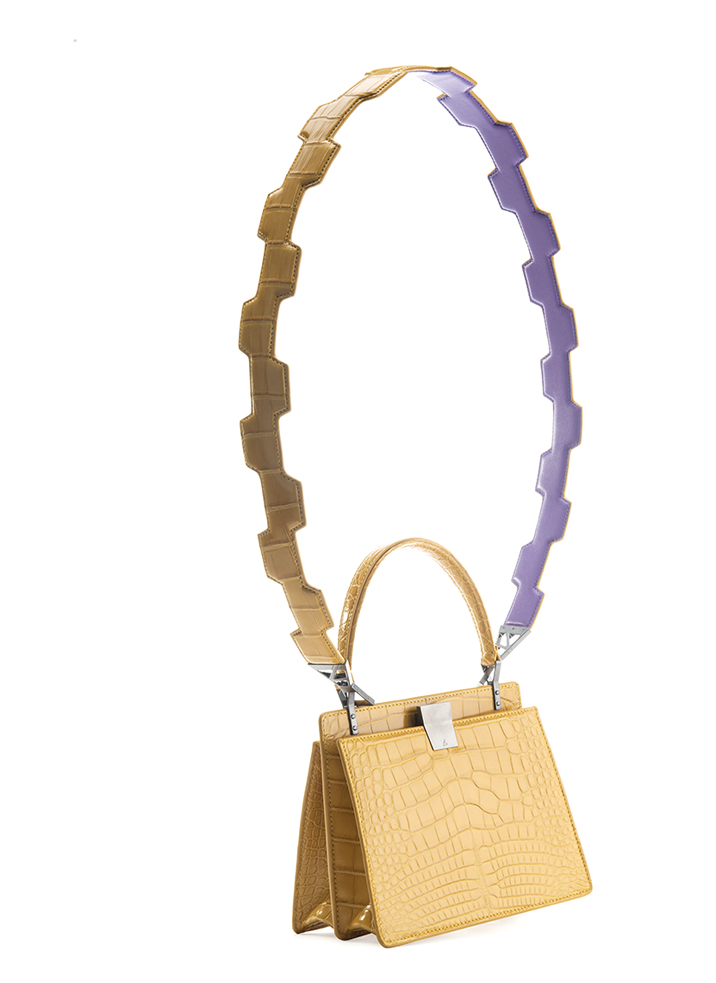 Shoulder strap Elle
Elle can fit numerous handbag models. The shape, the structure and colors evoke modernity, quality and inventiveness.
It is not a simple accessory; it is a stand-alone product, conceived by pure Italian imagination.
Once more, attention to detail is dominant. Stitching and side coloring are very delicate because of the tiny angled sides. Only expert eyes monitor these acts. The artisan refines the leathers, trapeze by trapeze. Five intensive hours of patience and care are dedicated to this fine craft. Craftsmanship's virtuosity.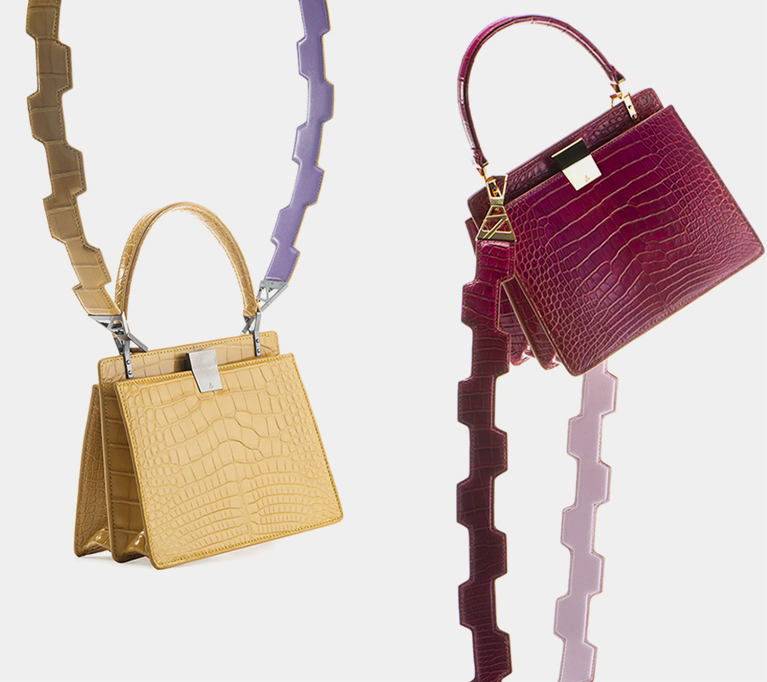 The aim to create a useful product
A shoulder strap can be quite a useful object, versatile for everyday life. It is almost indispensable to carry a bag, allowing hands to move freely. It confers safety and tranquility when carried cross-body.
It decors by embellishing and coloring the outfit.
The aim is to create a product that is beautiful in any material and leather and far from having a predictable design. The merged trapezes solicit curiosity and inspires new combinations for clothes and handbags.
Different sizes and colors lead to a variety of choices, continuously expanding.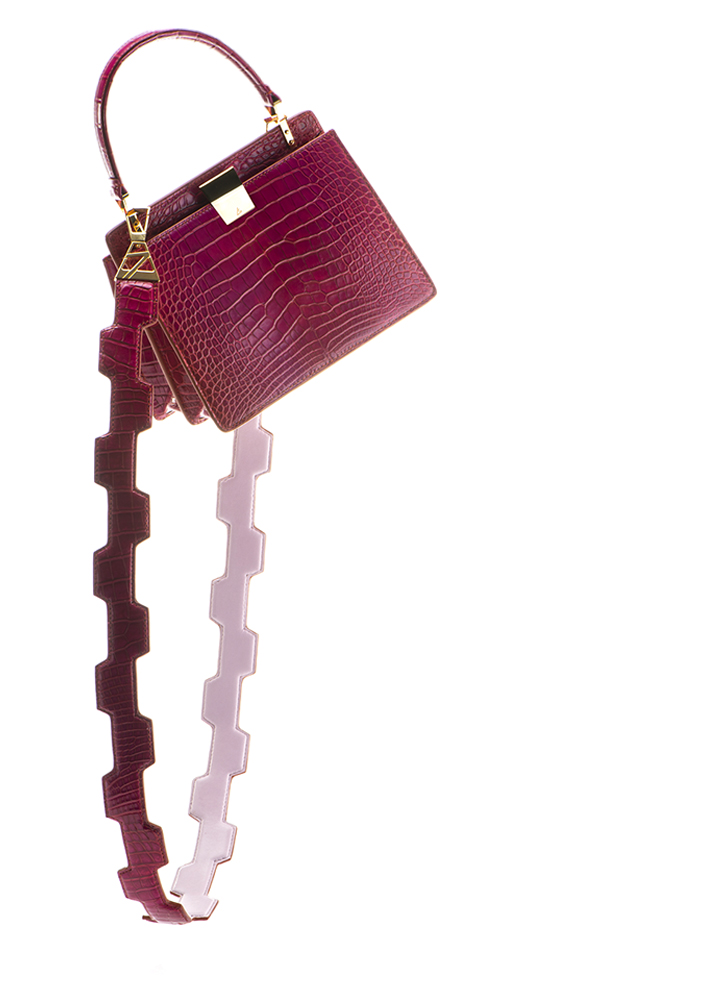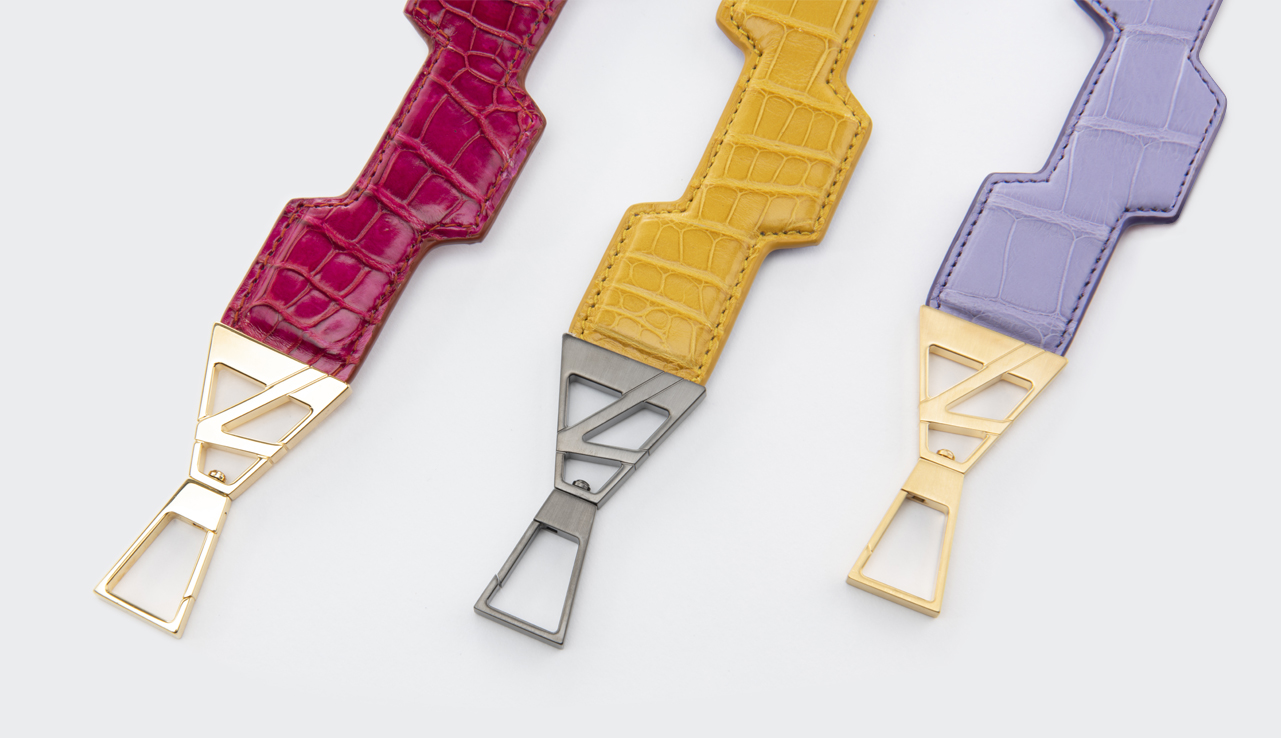 Snap hooks Elle
Elle would not be completed without its own snap hooks, that shines like rare diamonds.
Refined and sleek, the brand's initial is the breakthrough part of the piece. It rebels against the classic geometric scheme, like paint traits that overstep the wood frame, escaping from the canvas. Elegance has no boundaries. Beauty is infinite.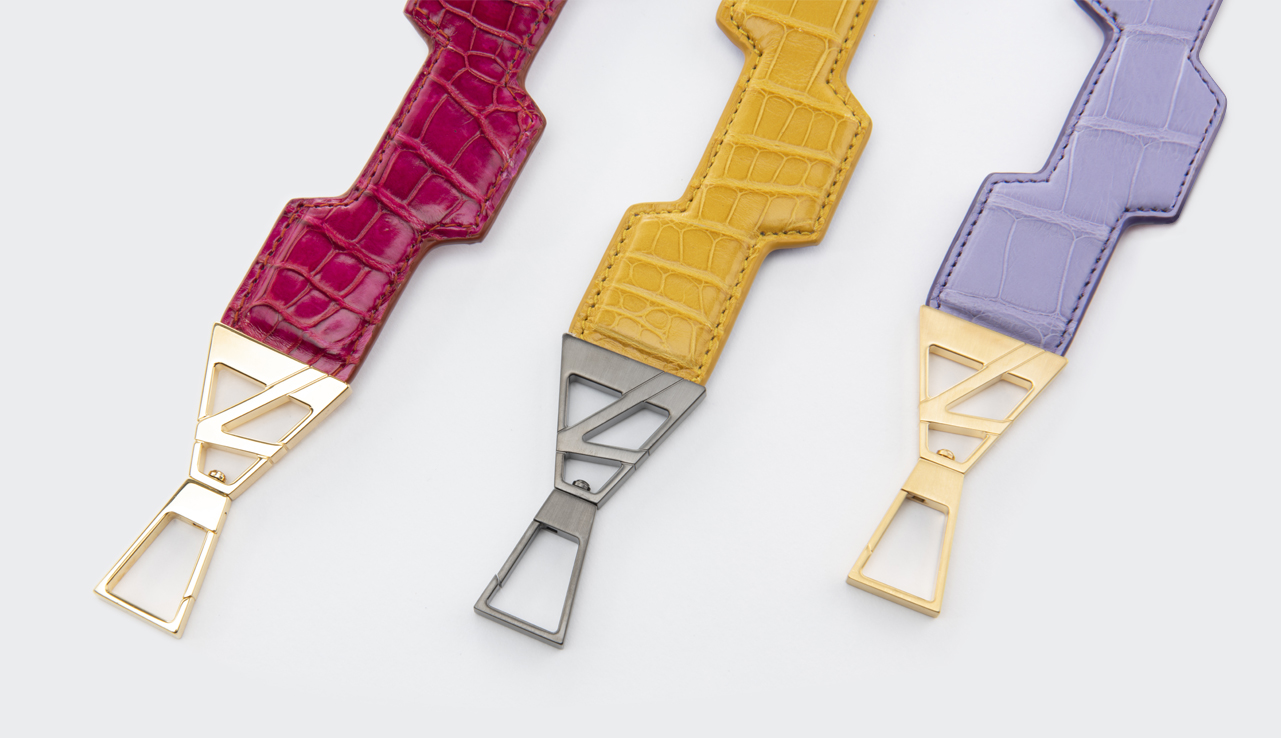 Please, feel free to contact us for further information
Send